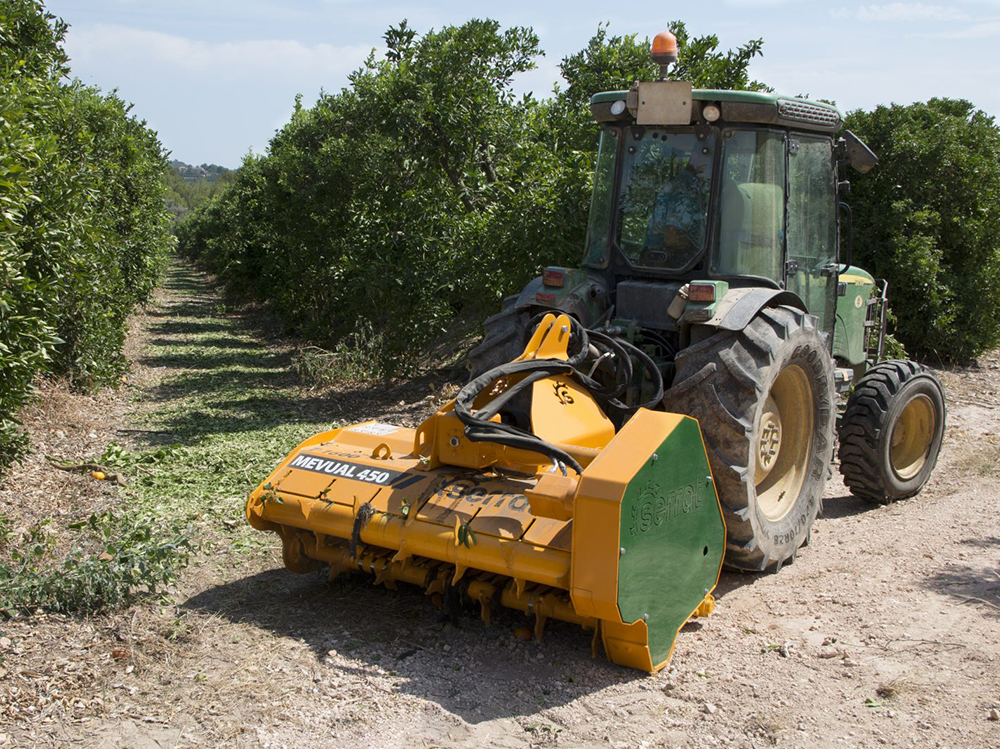 Mulcher with reversible hydraulic feeder, ideal for pruning of olive trees, citrus trees and nuts.
Adapted to crush residues from 6-8 cm of diameter, with the rotor ÓCLAME of SERRAT which is adapted for tractors between 70 and 110 HP.
It works in reverse to preserve the tractor for doesn't pass at the top of the branches.
Steel-plate chassis, thickness 8 mm.
---
Rotor ÓCLAME of Ø 450 mm.
---
Gearbox SERRAT for tractors between 70 and 110 HP.
---
3 XPC side belt transmission.
---
Treated blades.
---
Feeder with system BRALAKC.
---
High torque hydraulic motor reversible.
Supports of bearing rotor in steel.
---
Oscillating bearings of double row of rollers.
---
PTO 1.000 rpm.
---
Double bearing on rear roller.
---
Triple feed chain.
---
Model built under EC Normative.
---
Safety indicators visible to personnel.