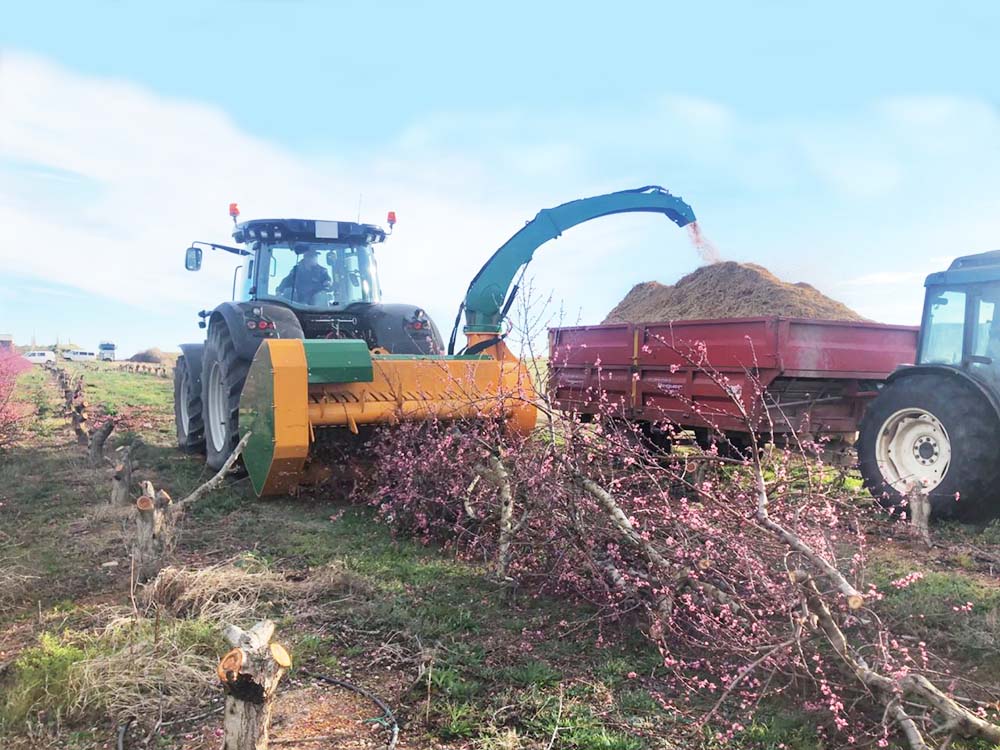 Wood recovery crusher machine for coupling to tractors of more than 300 CV up to 500 HP.
HIDRAHELP starting system.
Crusher with hydraulically operated reversible double feeder (BRALAKC system), rotor with RHENDUEL system, launch turbine and hydraulic orientation nozzle that allows direct unloading to the truck.
It allows to work with wood up to 20 – 25 cm.
Granulometry suitable for crushed wood to be used directly in biomass boilers.
3 point hitch category IV.
---
on-wear steel-plate chassis.
---
Double hydraulic feeder, system BRALAKC.
---
Synchronous belts transmission.
---
Rotor with system RHENDUEL Ø 625 mm.
---
Triple feed chain.
---
Reaction-and-impulse turbine.
---
Start system HIDRAHELP.
PTO 1.000 rpm.
---
Front skid shoes.
---
Cardan transmission with mechanical protection.
---
Launching nozzle with hydraulic orientation. Download a 4 m.
---
Model built under EC Normative.
Safety indicators visible to personnel.