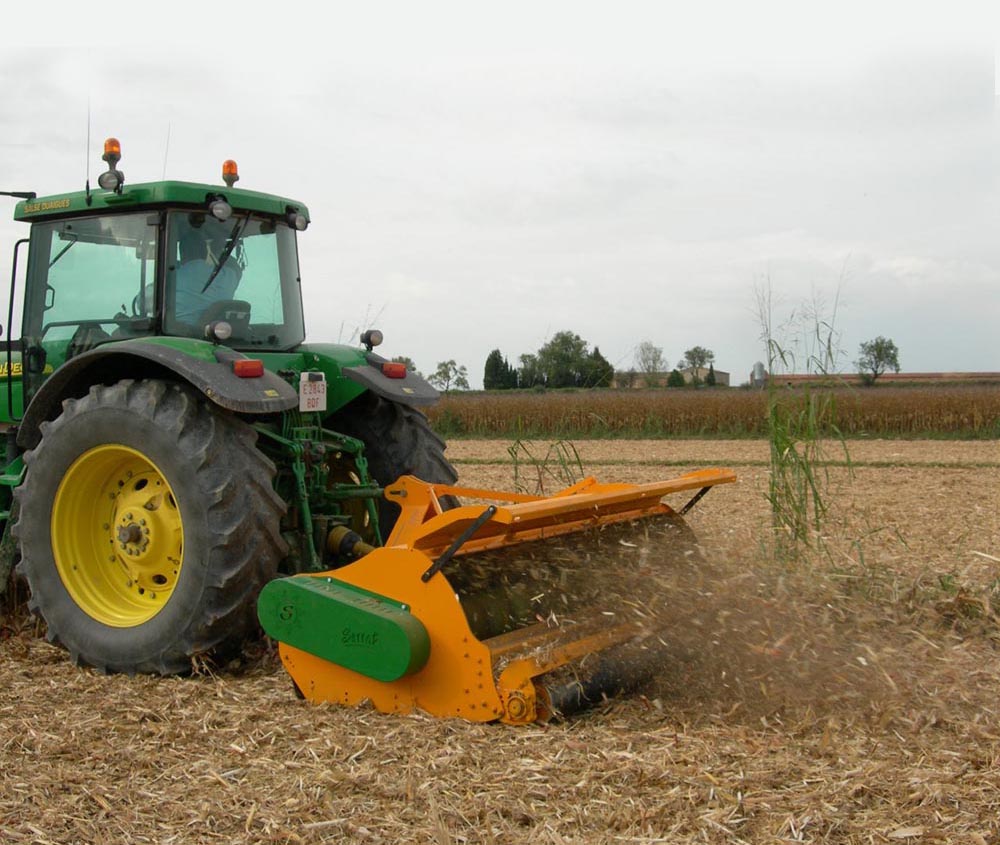 Mulcher combined of great power for tractors up to 270 CV. Perfect for punctured of maize, sorghum, sunflower, cotton and meadow in big extensions.
It incorporates hydraulic rear hood with turn arble nozzles, to extend the matter uniformly.
Double geardrives of traction, which guarantees a perfect transmission of power between the tractor and the rotor. Rotor POLSER of 725 mm of diameter equipped with different elements of cut: blades or hammers.
Steel-plate chassis, thickness 10 mm.
---
Rotor POLSER of Ø 725 mm.
---
Grupo con rueda libre hasta 270 CV.
---
2 x 4 XPC side belt transmission.
---
Hammers stamped or blades in Y.
---
Hammers guaranteed against breakage.
---
GIROSTOP System.
---
Supports of bearing rotor in steel.
---
Oscillating bearings of double row of rollers.
Front protection curtain.
---
Obturations antiwire in rotor.
---
Double bearing on rear roller.
---
Rear roller Ø 280 mm.
---
PTO 1.000 rpm.
---
Rear hydraulic hood.
---
Interchangeable counter hammers.
---
Antiwear lining of 4 mm.
---
Model built under EC Normative.
---
Safety indicators visible to personnel.