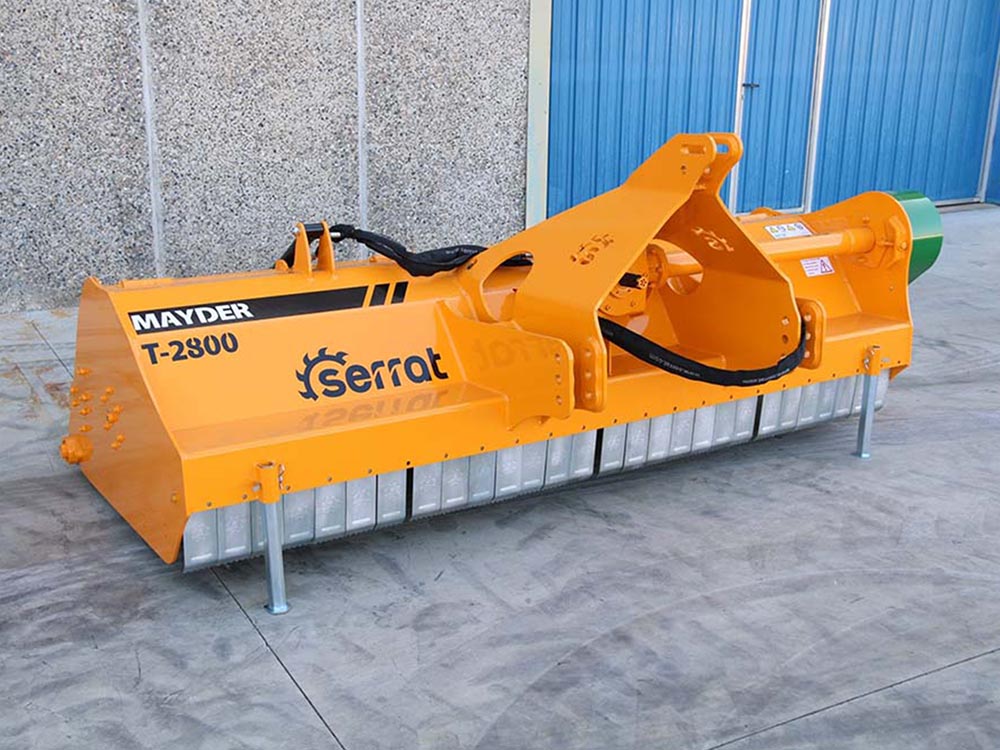 Mulcher for extensive agriculture (maize, sorghum, sunflower, cotton and all kinds of plant residue) It incorporates rotor POLSER which, thanks to its diameter, is capable of generating a great aspiration and raising the material from the furrow.
Ideal for the regeneration of meadows and grasslands. Its fixed configuration allows to position the gearbox to align the work to the axis of the tractor.
Steel-plate chassis, thickness 10 mm.
---
Rotor POLSER of Ø 550 mm.
---
Gearbox SERRAT.
---
4 XPC side belt transmission.
---
Stamped hammers or Y blades.
---
Hammers guaranteed against breakage.
---
GIROSTOP System.
---
Supports of bearing rotor in steel.
---
Oscillating bearings of double row of rollers.
Front protection curtain.
---
Obturations antiwire in rotor.
---
Double bearing on rear roller.
---
Rear height-adjustable roller.
---
PTO 1.000 rpm.
---
3 lines of counter hammers.
---
Model built under EC Normative.
---
Safety indicators visible to personnel.