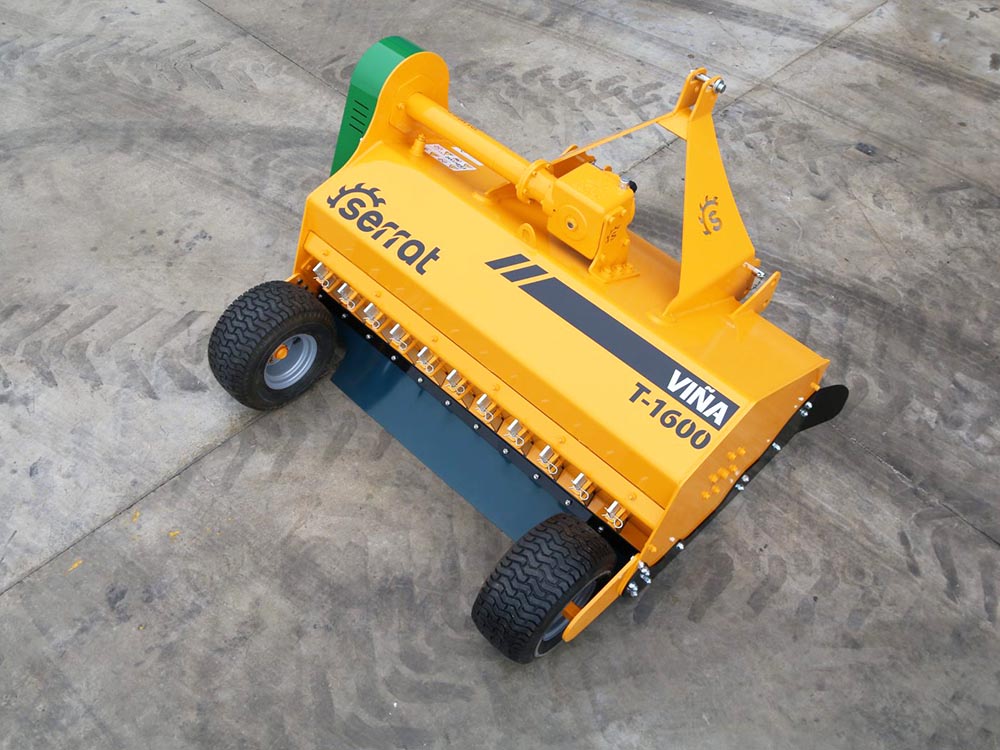 Mulcher of vine shoots, special for traditional fields of vineyard or espalier. It gathers the vine shoots, eve the pre-pruning, thanks to the aspiration and turbulence generated by the rotor, not having difficulties to be employed at stony areas, for not having to bring the machine near to the soil. The work complements itself with its utilization for the maintenance of the vegetable existing mantle between lines (reaped of grass).
The width of work of the machine, is defined always between 1 – 1,20 m. less than the frame of the plantation.
Non-wear steel-plate chassis, thickness 10 mm.
---
Rotor POLSER of Ø 550 mm.
---
Gearbox SERRAT.
---
3 XPC side belt transmission.
---
Forged agricultural hammers Serrat.
---
Hammers guaranteed against breakage.
---
GIROSTOP System.
---
Supports of bearing rotor in steel.
---
Oscillating bearings of double row of rollers.
Front protection curtain.
---
Obturations antiwire in rotor.
---
Side plates.
---
Height-adjustable wheels.
---
PTO 540 rpm.
---
Rear tine retainers.
---
Rear gum over the roller.
---
Model built under EC Normative.
---
Safety indicators visible to personnel.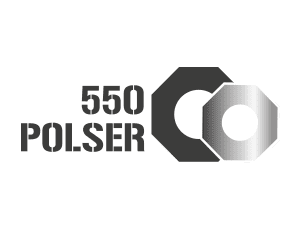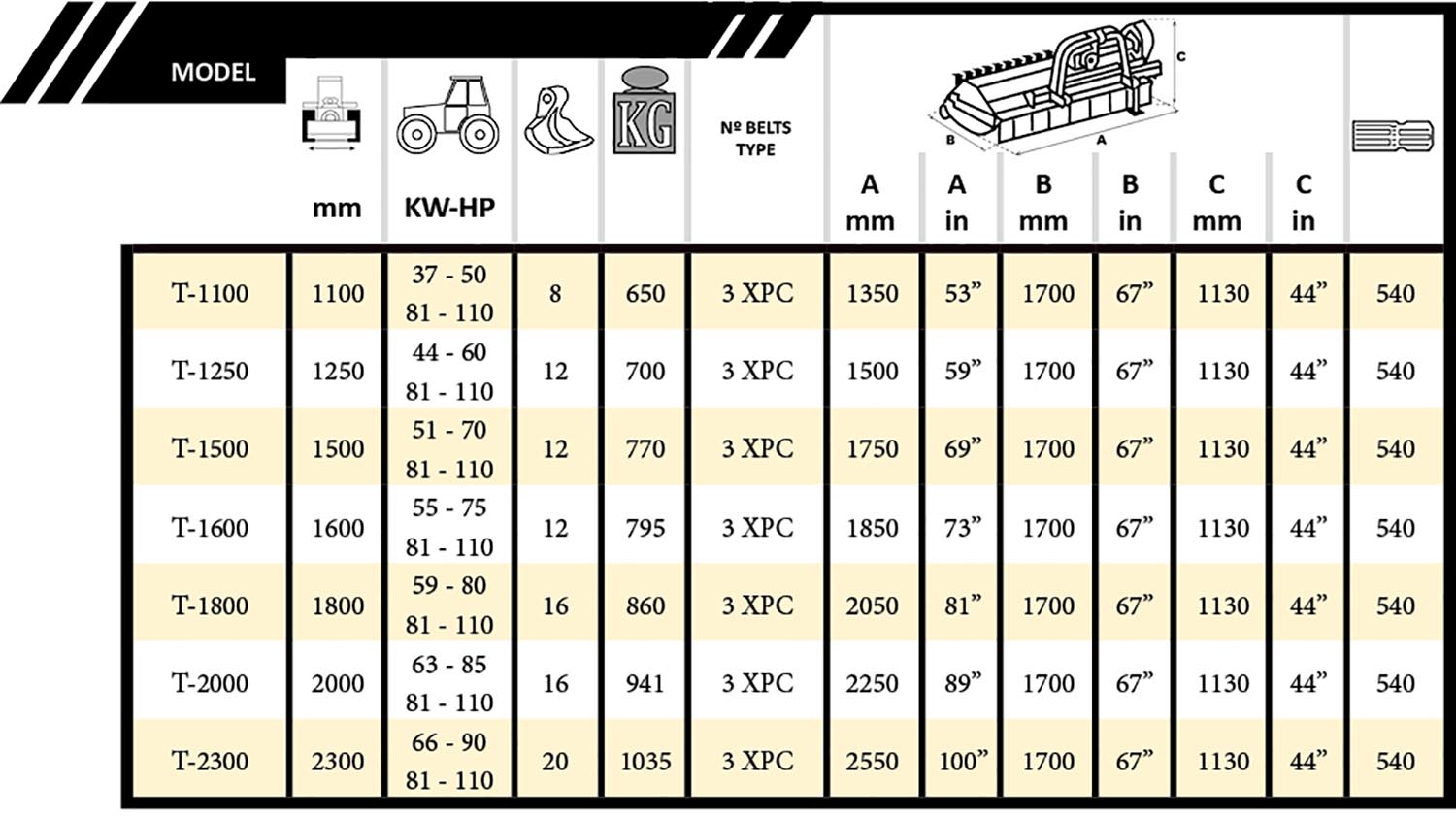 FREEWHEEL IN TRANSMISSION
ADJUSTABLE WHEELS ADJUSTABLE IN HEIGHT AND WIDTH
HEIGHT ADJUSTABLE REAR ROLLER