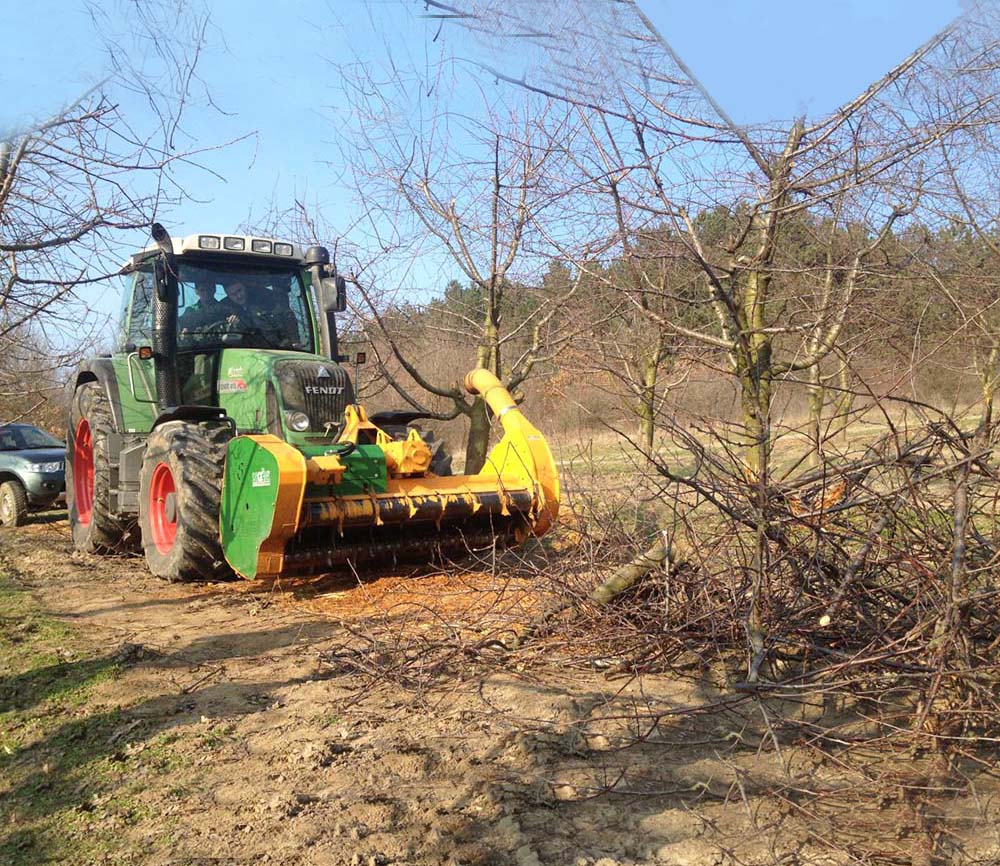 The SERRAT Biomass recovery mulcher consists in a pick-up rotor which lifts up the pruning of fruit trees, vineyard and branches in a second rotor to mulch it. It can be operated by tractors from 70 to 120 HP and 130 to 140 HP with power take off on the front lift.
In the case of a standard tractor with a front power takeoff, it's possible to hitch a trailer behind to store the mulched material.Mulcher with double reversible hydraulic feeder (system BRALAKC).
This mulcher is capable of mulching branches up to 6 cm of diameter. The size grading is adapted so that the material can be directly used in waste heat boiler of biomasse.
3 point hitch category II.
---
Non-wear steel-plate chassis.
---
Double hydraulic feeder, system BRALAKC.
---
3+4 XPC / XPB side belt transmission.
---
Rotor with system RHENDUEL.
---
Triple feed chain.
---
Reaction and impulse turbine with independant transmission.
PTO 1.000 rpm.
---
Height-adjustable roller.
---
Cardan transmission with mechanical protection.
---
Model built under EC Normative.
---
Safety indicators visible to personnel.