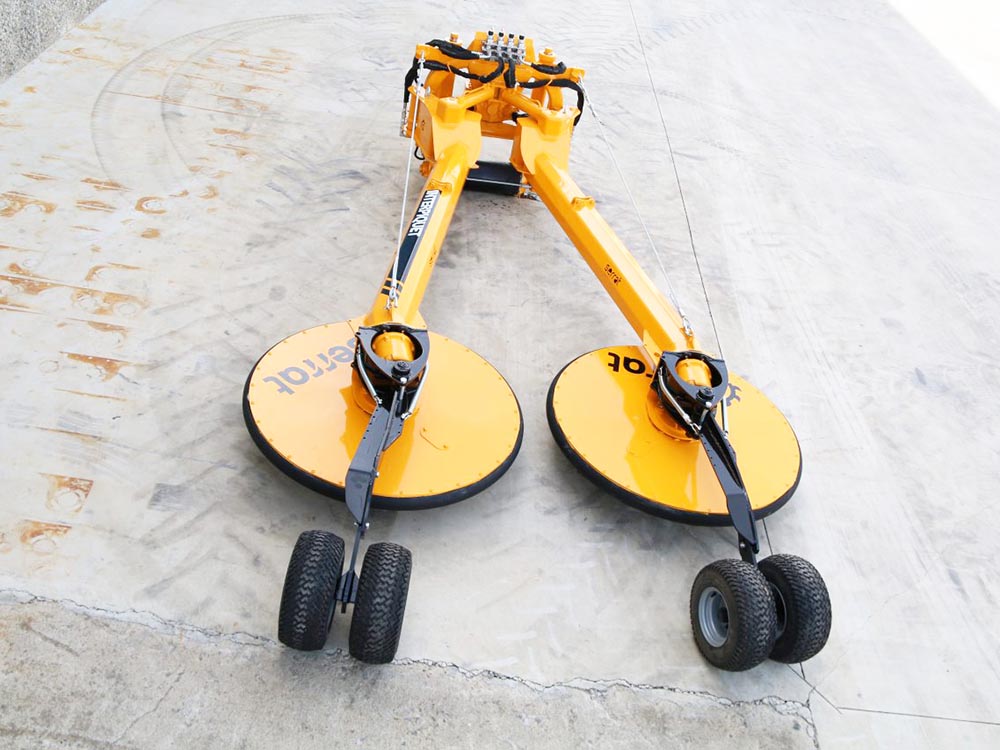 Double mechanical driven swing arms mower conceived to mow around trees, under fences, posts, crash barrier, vineyards, trees, etc. without any damage. Allowing in a single work process to clean two lines of plantation in an average speed of 3km/hour. We work with a width of 6,30 meters with regard to the axis of the tractor (3,15 m in each sides).
Mechanical transmission by power take-off for tractors between 70 and 105 hp. Requiring a double effect hydraulics service for the adjustment of the air pressure and a simple effect service for the hydro pneumatic suspension.
3 point hitch – cat. II.
---
Cutting diameter of 1.200 mm.
---
Cutting width of 6.200 mm – 6.500 mm.
---
Length for the transport of 3.400 mm.
---
3 retractable knives in each machine.
---
Air pressure adjustment (1 double effect's service).
---
Pushing control by hydropneumatic suspension (adjustable).
Lower bowl of control on the ground and rear wheels.
---
Pushing control by hydro pneumatic suspension (2 hydraulics simple effect).
---
PTO 540 rpm.
---
Model built under EC Normative.
---
Safety indicators visible to personnel.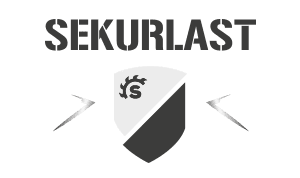 INTERPIQUET DOBLE IN ACTION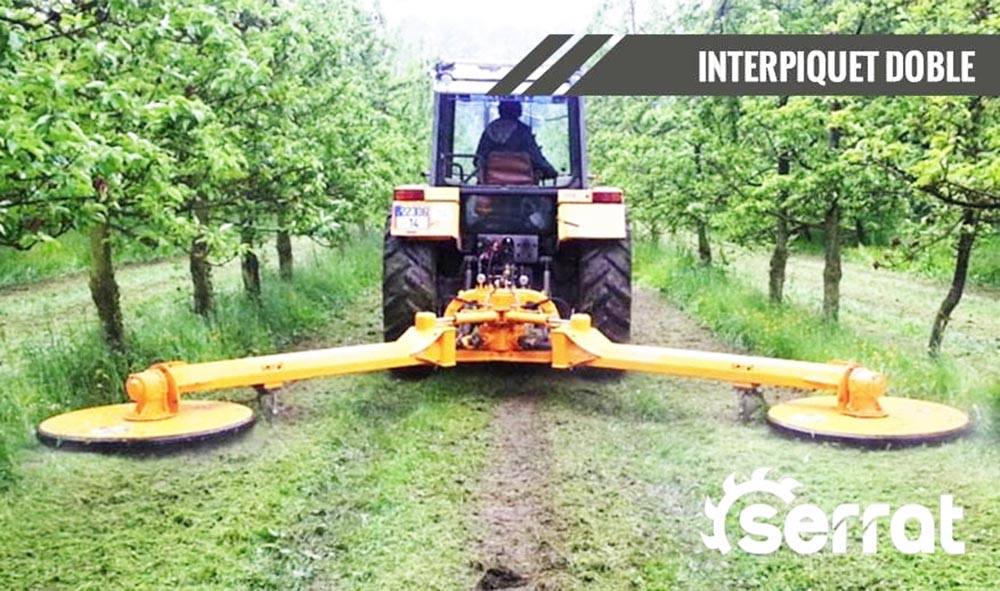 Discover Interpiquet Doble