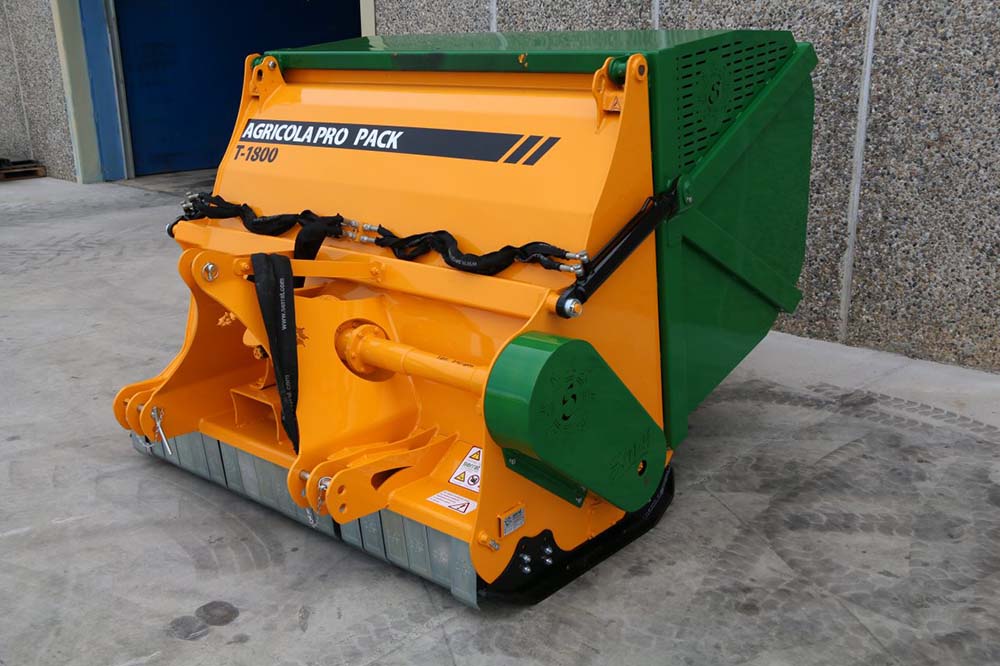 Mulcher for the cut and withdrawal of grass and branches up to 8 cm of diameter.
Cleanliness of gardens, facilies sports and withdrawal of pruning in vineyard and fruit-bearing trees. Great capacity of absorption for the withdrawal of leaves and all kinds of garbages (tins, papers, bottles of plastic, bags, etc.).
Collection of aromatic plants.
Non-wear steel-plate chassis.
---
Rotor POLSER of Ø 550 mm.
---
Hammers guaranteed against breakage.
---
Side belt transmission.
---
GIROSTOP System.
---
Basket of storage.
Hydraulic unload.
---
PTO 540 rpm.
---
Height-adjustable rear roller.
---
Model built under EC Normative.
---
Safety indicators visible to personnel.