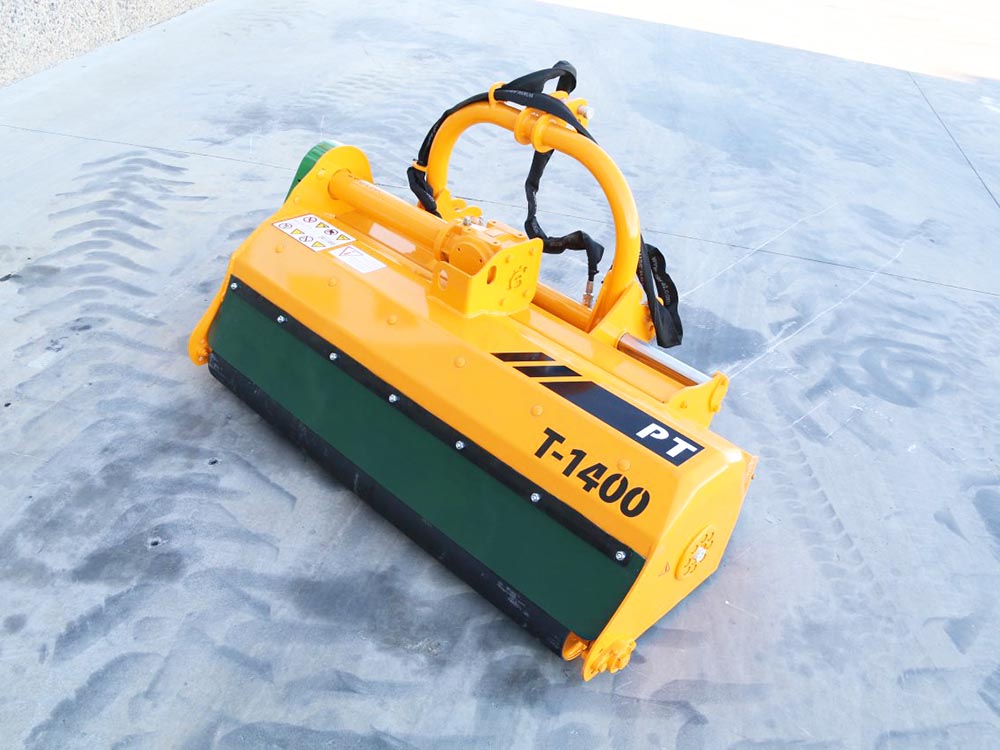 Mulcher designed for tractors between 15 HP to 50 HP for the maintenance of vegetable mantle and for the elimination of remains of pruning up to 3 cm.
Steel-plate chassis, thickness 4 mm.
---
Tubular rotor of 350 mm of diameter.
---
Gearbox with freewheel included.
---
4 XPB side belt transmission.
---
Stamped hammers SERRAT.
---
2 lines of counter knives screwed in.
---
GIROSTOP System.
---
Supports of bearing rotor in steel.
High quality bearings.
---
Synchronous belts transmission.
---
Rear gum over the roller.
---
PTO 540 rpm.
---
Double bearing on rear roller.
---
Height-adjustable roller.
---
Model built under EC Normative.
---
Safety indicators visible to personnel.